Modular measuring system
The modular measuring system offers helpful elements for the designer.

The variety of types for screws or adhesive fastening, with or without stop, can be used for many application.
The holders are provided by default with a clamping ring with Allen screw SW ∅8H7. Starting from a length of 30mm they are also available with double clamping ring or knurled screw M3.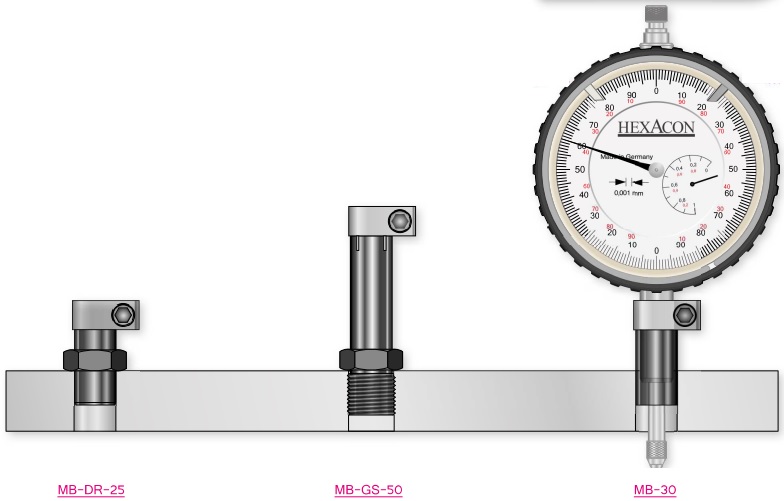 MB DR Dial gauge

holder for clamping


MB GS Dial gauge

holder for screw


MB Dial gauge

holder for clamping

MB KS-RS Clamping ring

with knurled screw


 

MB KS clamping ring +

Allan screw M3

MB RS-KS

knurled screw M3

HM-02-32 Standard  

dial gauge   holder


MB KS-2 Double-

clamping ring ∅8H7